About Quality Built Pergolas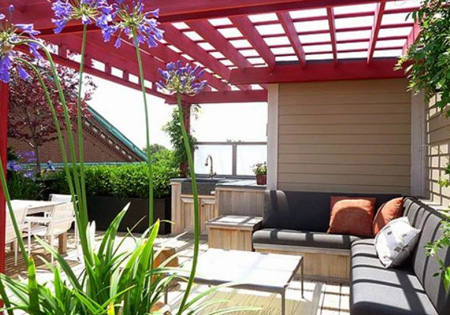 Quality Built Pergolas has successfully completed numerous Pergola and Pavilion design and installation projects throughout the United States, most notably in INDIANA, ILLINOIS, OHIO, KENTUCKY, MISSOURI and FLORIDA. Our teams of professional designers and installers are true craftsmen, who have decades of experience designing and installing outdoor structures. This ensures that your Pergola or Pavilion project will be completed with the utmost quality and care, allowing you to enjoy it for many years to come.
Amish Built Pergolas & Pavilions
All of our Pergolas and Pavilions are meticulously pre-built by highly skilled Amish craftsmen, who are known for their unmatched quality products and workmanship. The entire process is managed with the utmost care and precision. From sourcing and milling raw lumber materials, measuring and fitting, to the final construction phase, our Amish pre-built Pergola and Pavilion Kits are delivered in just 2-3 weeks from purchase and professionally installed within days, in most cases.
Enhance Your Outdoor Spaces
Our quality-built Pergolas and Pavilions are simple, yet highly functional and affordable additions to any backyard that can dramatically enhance your outdoor spaces, while providing a certain amount of protection from the outdoor elements. We can custom design and build you a patio Pergola or Pavilion that will compliment your existing outdoor amenities and provide the ultimate outdoor experience. Our large-scale production also enables us to offer the most competitive prices on the market.
Latest Outdoor Living Trends
Every homeowner wants their property to look unique, while being highly functional and enjoyable, which is why they hire professional landscaping contractors to design and install outdoor features. There is no doubt that property owners are spending more time and money on their outdoor spaces, nowadays. People want to get the most out of their available outdoor spaces and use them to their full advantage. This is why our pre-built Pergolas and Pavilions are so popular in the overall outdoor living trend!
Custom Pergolas and Pavilions Designs
Custom-designed Pergolas and Pavilions are a great addition to any landscape surrounding. The structure can be designed in the styling, materials, and size you want and for any area of your backyard. This is typically a standalone feature, very much like a gazebo that provides protection from the sun and rain. While it has a top shade, its sides are only covered with half-height walls and columns that hold up the roof. It is a partially open timber or metal structure that becomes a great relaxation spot.
Contact Us
At Quality Built Pergolas, we are focused on providing high-grade services at extremely competitive prices. Feel free to call us at (463) 999-6909 to discuss your exact requirements with our experts. You can also reach us and send project details via the Contact Us form on our website and we will be more than happy to respond by phone, generally within 24 hours. Thank you for considering Quality Built Pergolas for your next Pergola or Pavilion project!